Sorry, we're fully booked for the day. Please try another day or check our other clinics for availability.
Astoria, Queens
A quick, easy vet clinic For Astoria Pets
Bond Vet – Astoria, 35-07 30th Ave, Queens, NY 11103
Get Directions
We offer a broad range of wellness and urgent care services, from vaccinations and annual exams to those uh-oh moments when you need veterinary care ASAP.
For a limited time, new patients get a nose-to-tail exam for just $25, and we'll give you a variety of options when it comes to diagnostics and next steps.
Book online, give us a call, or walk in. We're open from 10 am to 8 pm every day (including holidays).
Our minimalist, clean spaces are designed with both human and pet comfort in mind. Warm tones, comfortable furniture, soothing lighting, and entertainment — toys for pets, books for people — make our clinics a comfortable place to spend some time.
Urgent Care
Wellness & Preventive Care
Reinventing Vet Care With A Human Touch
We're strengthening the human-animal bond through better pet care at our Astoria animal hospital. All of our vet clinics are built with pets in mind. We use calming colors and pet-approved furniture, and our team of veterinary experts are trained to make sure your pet feels at ease throughout their visit. We offer both primary and urgent care at our Astoria vet clinic, so everything from vaccines and stomach issues to "Hmmm, my pet is acting a little weird today." Plus, we treat emergency cases for half the cost of traditional emergency hospitals.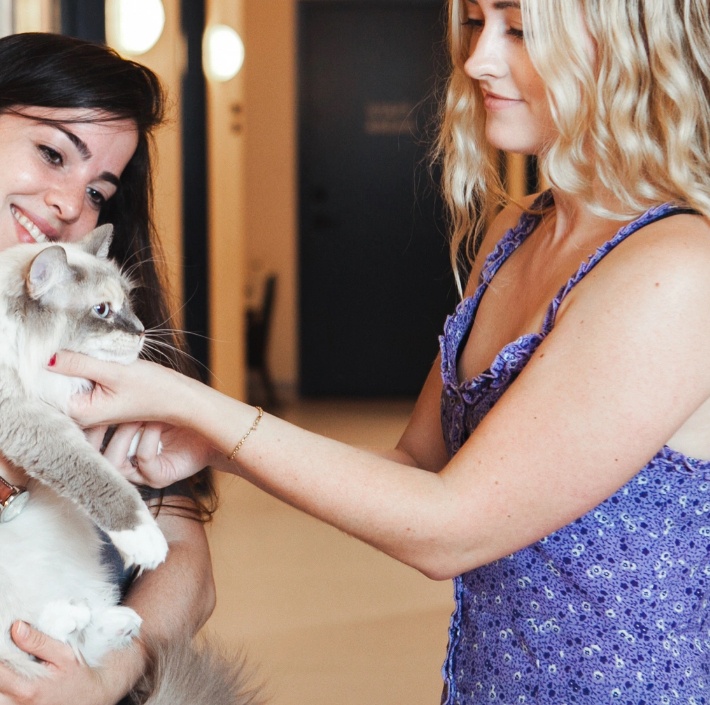 Visit Us
Conveniently located for residents of Astoria, Sunnyside, Woodside, Long Island City, Ditmars Steinway, Jackson Heights, Elmhurst, Maspeth, Flushing, Hunters Point, Rego Park, Corona, and Ridgewood.
0
Bond Vet – Astoria
35-07 30th Ave
Queens, NY 11103
Visit Another Location
Find your nearest Bond Vet clinic.