Spays & neuters
By bond vet
As a pet parent, spaying or neutering your puppy or kitten is an important decision in their early life. We know having a surgery performed on your fur baby can be scary. But our team of highly trained veterinarians can perform this routine surgery using the best safety measures, in a warm, welcoming environment right here in NYC.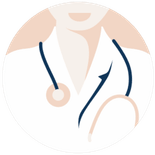 To schedule your pet's spay or neuter surgery, please send us an inquiry below, and our surgery concierge will contact you.
Benefits of Spaying & Neutering
Neutering for Dogs & Cats
A neuter is a routine surgical procedure done to remove a male dog's or cat's testicles, thus making them sterile. Removal of the testicles also results in decreased testosterone, meaning neutering can reduce unwanted behaviors and health issues.
Dogs are capable of breeding as early as six months old, while cats can begin to breed as early as four month. Unneutered pets are more likely to become aggressive, engage in fights, mount furniture and people, mark their territory indoors, and break free from your home in search of a mate.
Neutering your pet will prevent a lot of these undesirable behaviors — especially if done early enough that the behavior doesn't have time to become a learned habit.
Spaying for Dogs & Cats
A spay is a routine, elective surgery for sterilization for female pets, meaning your pet won't produce any litters of puppies or kittens. Additionally, spaying affects some of the hormones in your pet's body, especially related to their reproductive cycle, so spayed pets are often calmer, and less prone to certain health risks.
When a spay is performed, it means the ovaries and the uterus are removed. Removing the uterus alone wouldn't result in the same health and behavior benefits, so the hormonal influence of the ovaries must be addressed as well.
Early spaying will eliminate heat cycles, reduce bad behavior, and protect against various health problems later in life, such as certain types of cancer or potentially fatal infections in the uterus.
From pre-op to post-op, our clients love the personalized experience we provide for their pets. Hear from a recent Bond Vet client to learn what you can expect.
FAQs
We recommend spaying or neutering your dog at about 6 months old. Although, depending on your dog's size and breed, we may recommend something different. For example, for large breed dogs, we may suggest waiting until your pup is fully grown.
We recommend spaying or neutering your cat at between 4 and 6 months old. Send us an inquiry and our surgery concierge will reach out to discuss your unique pet's needs.
For most healthy dogs, we recommend waiting 2-3 months after a heat to perform a spay. Going into heat makes your dog's uterus larger and more fragile and blood vessels in that area become significantly larger. All of this can increase the risk of bleeding during and after surgery.

This is a risk that can be easily avoided by waiting a little longer. Since dogs only come into heat every few months, 2-3 months after a heat is when the uterus is much "calmer" making it the ideal time.
Cats are different from dogs. We recommend spaying them while they're in heat. Even though the uterus and its blood vessels are larger during heat, it's not possible to wait until a cat's uterus goes back to "normal" since they come into heat so often.
The cost of a spay or neuter will be determined by your pet's size, species, age, overall health condition, and sex. Please submit an inquiry to speak to our surgery concierge.
Our surgery concierge and our vet will walk you through this. One important step is to make sure you fast your pet the night before their surgery.
Yes, your pet will be put under anesthesia during their surgery. This allows our veterinarians to perform the procedure safely and keeps your pet comfortable.
We inject your pet's muscle or vein with sedatives to help them relax during a procedure.
Immediately after your pet wakes up, we'll give you a call. When you pick up your pet, our veterinarian will provide you with personalized home care instructions. This will include guidance on food, medications, activities, and recheck instructions. Most animals are very groggy after their surgery (which is normal), and will recover from the anesthesia 24-48 hours after their visit. Some pets may experience soft stool, or changes in their appetite for a few days which is very normal and nothing to be alarmed about! If you have questions, give us a call or send us an email or text.
We'll provide you with personalized instructions for your pet after their surgery, but generally speaking, you'll need to restrict your pet's activity for 10-14 days. For dogs, this means short, controlled leash walks lasting about 5-10 minutes so they can do their business. For cats, try to limit their movement and keep them from jumping or playing. If you're having a hard time keeping your pet calm, we can prescribe some sedatives to help them sleep off the first few days.
Depending on your pet, we may or may not suggest a re-check. If you're worried about the incision or surgical site, bring your pet in for a complimentary recheck or send us a picture to make sure things are healing appropriately.
During a spay, the veterinarian will make the incision right on the midline of the abdomen, just below the umbilicus (your dog's "belly button," which usually looks like a small white bump on their tummy). This is where you will notice the sutures (stitches), and where your dog will likely have a small scar after the incision is healed.

The incision is a small, straight line. The actual size will vary depending on the size of your pup, but is often 1 inch long for small dogs and a few inches long for large dogs. Sometimes the veterinary surgeon will make a longer incision if needed—this is typically not a cause for concern, but rather a way to allow the veterinary surgeon to see everything better in some pets.
Your pet will likely be tired for 12-24 hours after the procedure. To keep them comfortable, offer a quiet room away from children and other pets, where they can rest. Also avoid stairs and jumping if possible, as your pet may be clumsy until the anesthetic drugs have worked their way out of your pet's system.
There isn't any specific age that's "too late" for a spay. However, just like humans, surgeries can be harder on the body as we age.

That being said, if your dog is otherwise healthy, even if they are a senior, discuss your interest in spaying with us. We'll help you weigh the pros and cons.
Your pet should wear a cone (also known as an Elizabethan collar) at ALL times until the incision site is completely healed. This is usually between 10-14 days. Without the cone, your dog may lick the spay incision. At best, this could cause irritation or a skin infection. At worst, your dog could remove the sutures and open up their incision, possibly resulting in internal organ damage and the need for another surgery. The cone is a simple way to significantly reduce this risk.
This varies depending on the size, species, and sex of the animal. These procedures can range anywhere from 10 minutes (for a straight-forward cat neuter) to over an hour (for spays for older or larger dogs). If you want a more precise estimate for your individual pet, ask your vet.
Did you know that over 2.7 million* healthy, adoptable cats and dogs are euthanized annually due to shelter overpopulation? By neutering or spaying your new puppy or kitten, you can curb the birth of unwanted pets. Plus, research shows that neutered and spayed pets live longer, are more obedient, and are less likely to get certain types of cancer.
Spaying involves removing the uterus and ovaries of the female cat or dog. This prevents unwanted litters of kittens or puppies, and also reduces hormonally-influenced behaviors such as aggression, marking territory indoors, and escaping from the home.
Neutering involves removal of the testes in male dogs and cats. This prevents unwanted litters of kittens or puppies, and also reduces hormonally-influenced behaviors such as aggression, marking territory indoors, and escaping from the home.
Yes! We highly recommend micro-chipping while your pet is sedated during the surgery.
Yes, we have full-time veterinarians in all of our NYC clinics fully-trained to perform these surgeries.
This isn't recommended — nor is it needed. Just be sure to check the incision daily for redness, welling, bleeding, or any other concerns.

If you do feel the incision needs to be cleaned — say, if your pet got dirt on their belly or you're noticing some discharge — give us a call and we'll instruct you what to do. We may recommend a visit just to be sure everything is okay.

Never give your pet a bath until the incision is fully healed!
No, a bath is unsafe until your pet is fully healed because water, soap, and dirt could get inside the incision. Swimming is also not allowed for the same reason.

If you feel your pet needs a bath, give us a call and we'll help you figure out the best way to clean them until they're healed. Try to keep your pet indoors as much as possible during this time.
Many human medications — especially pain relievers — are toxic to pets! So, never give your pet anything without checking with your vet first. We can prescribe additional pain medication if necessary. Just give us a call.
The most critical healing period is in the first few days, and it takes a total of 10-14 days to fully heal.
This is unlikely, except in terms of reducing undesirable, hormonally-influenced behaviors such as aggression, mounting, marking, and the urge to roam.
Weight gain does happen sometimes, but it can be due to a variety of causes (including the slowing of your pet's metabolism as they mature from adolescence to adulthood). Whether or not your pet is spayed/neutered, it's important to discuss an appropriate feeding plan and exercise routine with your veterinarian.
Conveniently Located
Find your nearest Bond Vet location.
0