CAN´T GET TO A CLINIC?
Speak to a Bond Vet Veterinarian Online

Join the queue or schedule a telehealth visit
Meet with a doctor as soon as possible by joining the queue or schedule a visit.

Video chat with your vet
In a real-time visit, you'll share your pet's medical history and your pet's medical concerns.

Get answers and treatment
Our veterinarian will evaluate your pet and discuss next steps, which may include medication.

A note on medications
Our vets can prescribe to residents of NY, NJ, D.C., & VA. We can prescribe to MA residents who have visited Bond Vet in the last year.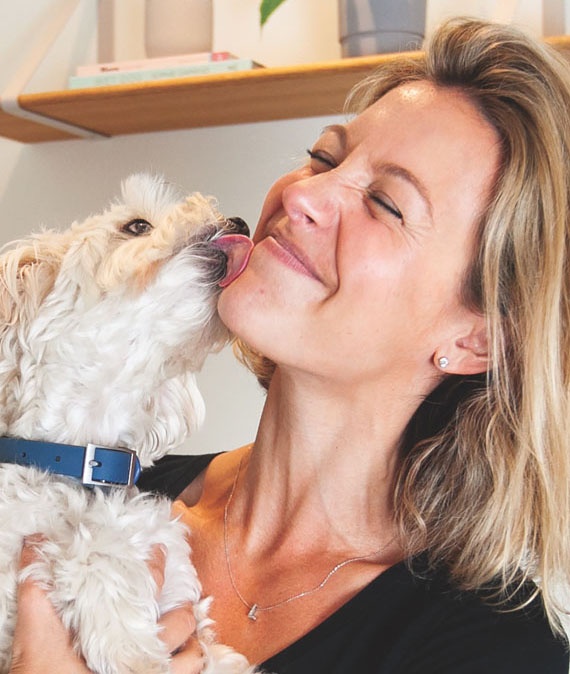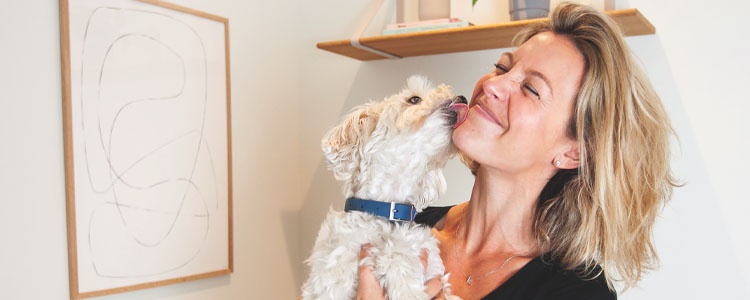 Benefits of Bond Vet Telehealth & Telemedicine
Connect with experienced veterinarians ASAP
Get vet care from anywhere
We'll ship medications to you*
More affordable & convenient than office visits
We're available every day
Symptoms Our Online Vets Can Address
If your pet is experiencing one of the following symptoms, please bring them to Bond Vet or another nearby veterinary hospital as soon as possible: Lack of response or unconsciousness, seizures, collapse, bleeding that won't stop, severe trauma or pain, bloated abdomen, inability to urinate, or shallow or rapid breathing.
Telehealth & Telemedicine by Bond Vet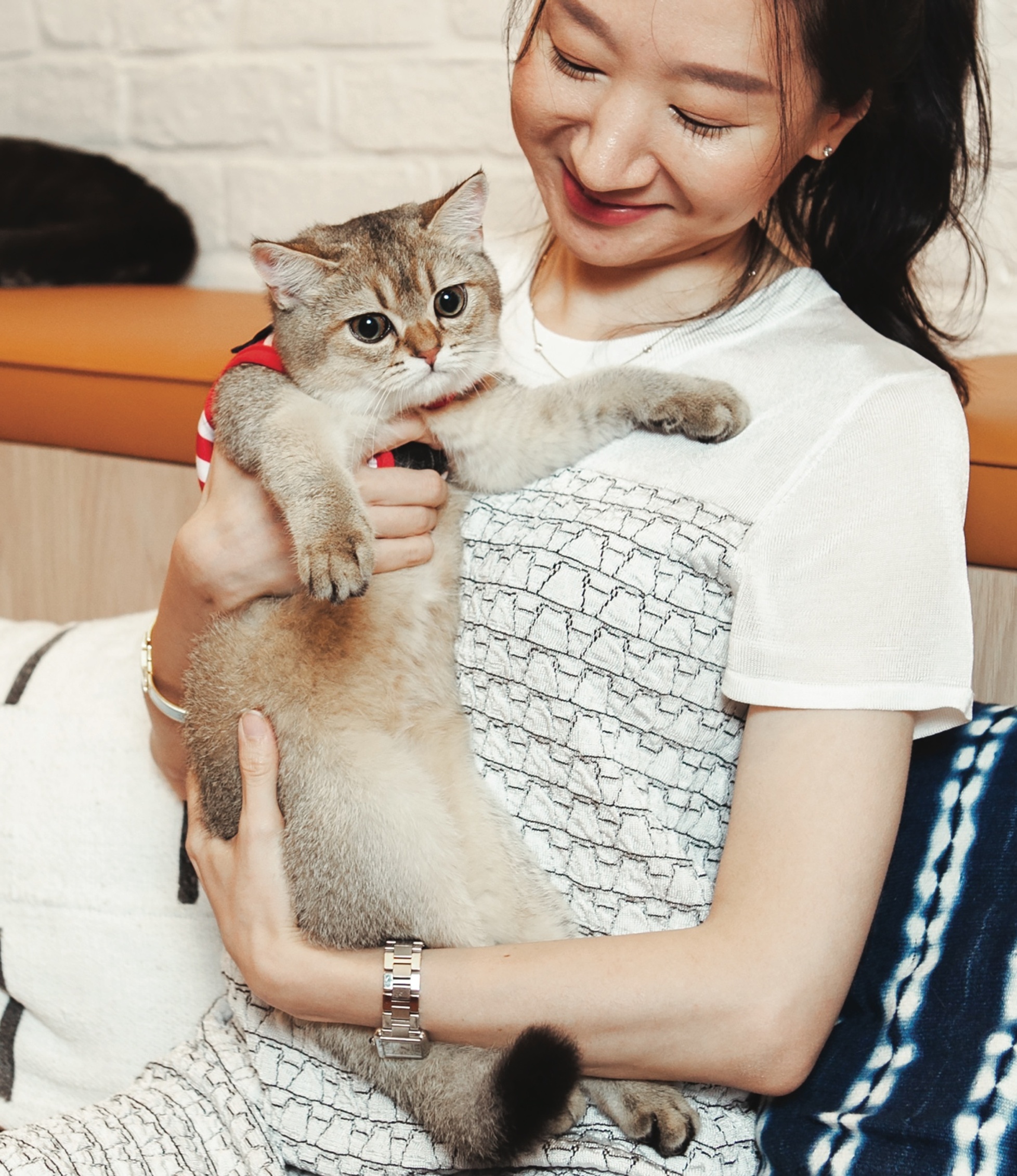 Our experienced online veterinarians can help pet owners navigate pet health issues via video call. Ask our vets any questions or concerns you have in regard to your furry family member.
A 20-minute online veterinarian visit is similar to an in-person visit: Our doctor will ask you a few questions, take a look at your pet, and offer solutions. While we can't administer medical tests, we can offer pet care advice, prescribe medications*, and address your pet health concerns. And, if we believe your pet needs in-person care after a telehealth visit, we'll discuss next steps with you.
Chat with a Vet
FAQs
There's no need to schedule an appointment for telehealth. Our veterinary team is standing by from 10am to 6pm every day to answer your questions. So, when you and your pet are ready, click "Connect with a Vet" and you'll be connected to a veterinary care expert.
Our veterinary team is available every day. Join the queue Sunday-Thursday between 8am-6pm and Friday-Saturday between 10am-6pm. If you have a question outside of these hours, give us a call on our 24/7 hotline: 212-624-BOND.
Once you're connected with our vet your appointment will last approximately 20 minutes.
You can join the call from your smartphone or personal computer. You won't need to download an app. Please make sure you are ready with your pet (or photos/videos of your pet) before you click "Chat Now."
A telehealth video visit is $89.
A compassionate veterinarian will listen to your pet's history, gather a visual exam, and make a plan tailored to your pet's needs, which may include medication, a diet change, or visit to a vet, among other things. It is important to note that some issues may be better suited to an in person clinic visit, but a telehealth visit can help steer you in the right direction.
Yes, our telehealth vets can prescribe and ship medication to residents of New York, New Jersey, D.C., and Virginia. If you've visited Bond Vet within the last year, we can also prescribe and ship medications to residents of Massachusetts.
You may choose a telehealth visit over an in-person visit due to personal accessibility restraints, bad weather, time constraints, exposure to COVID, or if you have a fearful or anxious pet, among other reasons.
Some reasons may include a change in behavior, nutrition and diet, infectious diseases (but your pet is otherwise normal), diarrhea, tips for parenting a new puppy or kitten, conjunctivitis, skin issues, allergies, hot spots, rashes, minor wounds, anxiety, or nasal discharge.
The more information you provide, the better our telehealth vets can assess your pet. If you'd like to upload records ahead of your call, please do so at bondvet.com/uploads.
We can't administer tests, imaging (x-ray/ultrasound) or blood tests in a virtual visit. If we believe your pet should have some of these diagnostics, though, we'll refer you to a clinic to do so.
Our veterinary team can provide advice no matter where you live. For example, if are not sure if your pet should be seen or are wondering what can be done with your own vet, you can talk with us anytime.
Veterinary practice laws and regulations vary by state, and because of this we can only treat pets in the states listed above.
As with any medical exam or procedure, there are potential risks associated with the use of telehealth. These risks include, but may not be limited to:

In rare cases, information transmitted by a pet owner may not be sufficient (e.g. poor photo resolution or slow wifi) to allow our telehealth veterinarian to appropriately assess your pet. As such, a delay in medical evaluation or treatment could occur
In rare cases, a lack of access to complete medical records may result in adverse drug interactions or allergic reactions or other judgment errors.
Give us a call (212) 430-8335 to request your pet's records and we'll send them over via email.
Each pet will need a separate assessment and chart so we will treat each pet will need their own appointment.