Soft Tissue Surgery
By bond vet
Soft tissue surgery describes the majority of surgeries that don't fall under orthopedic surgery. At Bond Vet, we offer gastrointestinal/​abdominal, urogenital, ear, and tumor removal surgeries.
To schedule your pet's surgery, please send us an inquiry below, and our surgery concierge will contact you.
Each of our clinics has a dedicated surgery room complete with state-of-the-art equipment. Our surgical team uses the latest technology, time-tested and cutting-edge diagnostics to provide our furry patients with the best care possible.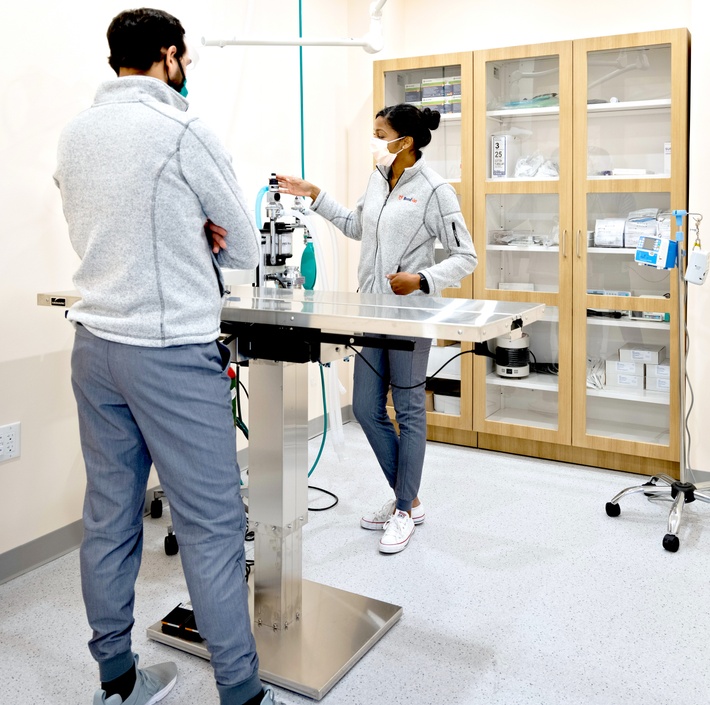 Meet our Head of Surgery Strategy
A New York City native, Dr. Philippa Pavia earned her undergraduate degree at Yale University and attended the University of Pennsylvania for veterinary school. She was happy to come back home to NYC to obtain advanced training, completing a rotating internship followed by a 3-year surgical residency at the Animal Medical Center. She was subsequently board-certified as a Diplomate of the American College of Veterinary Surgeons in 2015.
Before joining Bond Vet, Dr. Pavia accrued years of experience in both clinical and leadership roles — as a specialist surgeon in Manhattan and a Medical Director of a specialty and emergency hospital. Dr. Pavia's focus is advancing medical quality (with an emphasis on surgical training and outcomes), and she is passionate about making veterinary medicine a sustainable long-term career for vets, nurses, and all members of the hospital team.
Doctors: To refer a client to the Bond Vet Specialty Surgery team, please fill out this form, and we'll get in touch.
We Offer Complimentary Surgery Consultations
We want to keep you informed and comfortable throughout the process of getting your pet the surgical care they need. Our Surgery Concierges are licensed veterinary technicians with decades of experience, and they're here to answer your every question.
Dawn Golon

Debbie Glynn
Conveniently Located
Find your nearest Bond Vet location.
0