Soft Tissue Surgery
By bond vet
Soft tissue surgery describes the majority of surgeries that don't fall under orthopedic surgery. At Bond Vet, we offer gastrointestinal/​abdominal, urogenital, ear, and tumor removal surgeries.
To schedule your pet's surgery, please send us an inquiry below, and our surgery concierge will contact you.
Each of our clinics has a dedicated surgery room complete with state-of-the-art equipment. Our surgical team, including our surgical director Dr. Amy Kantor, uses the latest technology, time-tested techniques, and cutting-edge diagnostics to provide our furry patients with the best care possible.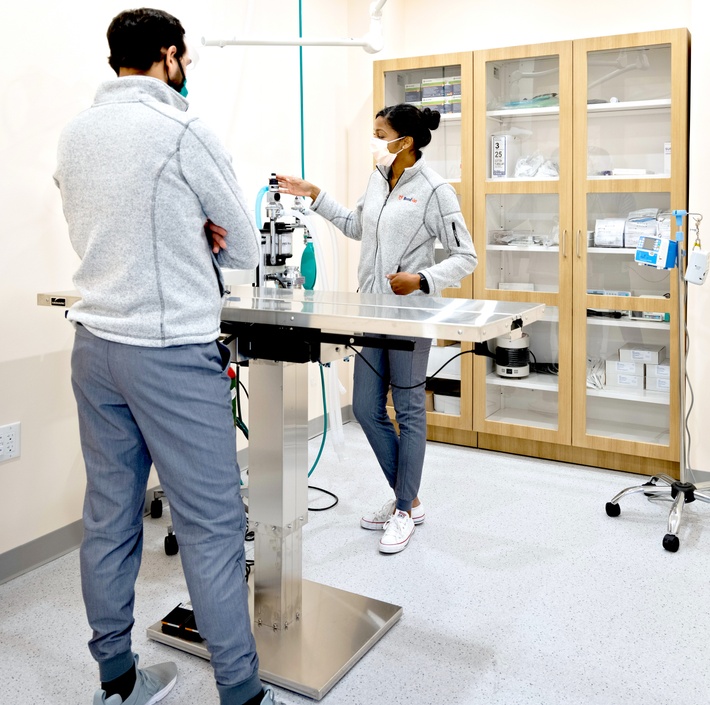 Meet our Director of Surgery
With over 35 years of experience working in veterinary medicine, our Surgical Director Dr. Amy Kantor is well-versed in a wide range of technical procedures, including gastroplexy, cystotomies, and ACL repairs (more than 2,000 pets in NYC are walking around on "Kantor knees").
Dr. Kantor knows your pet is family, and she's looking forward to getting to know you and helping your pet age well.
We Offer Complimentary Surgery Consultations
We want to keep you informed and comfortable throughout the process of getting your pet the surgical care they need. Our Surgery Concierges are licensed veterinary technicians with decades of experience, and they're here to answer your every question.
Dawn Golon

Debbie Glynn
Conveniently Located
Find your nearest Bond Vet location.
0